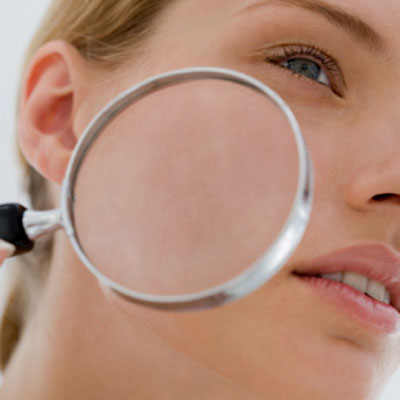 Unfortunately, along with the normal aging process, comes wrinkles and fine lines, age spots, sagging skin and even sun damaged skin. Anti aging chemicals and acid peels help to diminish wrinkles and rejuvenate tired looking skin, leaving a glow that gives skin a younger, healthier look. Some people prefer to visit an anti aging aesthetic clinic for fillers or laser peels that require an aesthetic doctor to administer a mild anesthetic for a more comfortable experience during the surgical process. Each person is unique in his and her own way; some choose chemical and acid peels, other choose laser surgery or fillers to help rejuvenate their skin.
Chemical and acid peels regenerate collagen and exfoliate skin pores with the use of a chemical called TCA, or Trichloroacetic Acid. The TCA peel addresses skin pigment problems, reduces fine lines and wrinkles, removes skin blemishes such as freckles, birth marks and moles, and even helps to control acne. This chemical peel may cause some irritation and redness, but takes from two to four days to recover, depending on the depth chosen. Medium depth TCA peel leaves the skin fresher and younger looking.
An AHA chemical peel, also known as Alphahydroxy Acid, is a mild skin peel that is recommended for minor sun damage, for the correction of skin pigment problems, to smooth rough skin, to reduce fine lines and wrinkles, and to exfoliate dead cells for collagen regeneration. For better results, microdermabrasion is suggested before the AHA peel. Recovery time is only two days.
Each procedure takes less than half an hour and requires no anesthetic. Often the skin care specialist will have a fan in the office because minor irritation is experienced. More than one chemical peel may be recommended in future months, depending on the extent of the procedure.
Chemical and acid peels may not slow down the aging process entirely, but can rejuvenate the skin, leaving it looking younger, fresher and healthier. Facial scrubs, retinoids and topical acids work to improve the skin's collagen, washing away dead skin cells. Fillers and laser peel procedures reduce wrinkles, remove scars and age spots, freckles, moles and birth marks. Surgical procedures require consultations with skin care specialists and aesthetic doctors. Aesthetic clinics provide anesthetics when more detailed procedures are involved. This anti aging specialist fills lines and wrinkles and sagging skin with collagen, removes aging spots and unsightly veins, and offers advise such as changing ones diet, exercising, quitting smoking, and using sun screens and other protective devices while outside.
Do You Know What Are Age Management Services Offered by Aesthetic Clinics? Click here to find out.